Shri Santosh Budhiaji gifted me "Autobiography of a Yogi" on 11th April 2016 when I visited his Kolkata home.
But I never used to read stories, as
I prefer reading non-fiction and then try to implement useful tips from that book in my life. I also compare the new found knowledge with my past learning and check whether there is any contradiction on the same or not. This helps me
absorb the teachings deep within my soul. And that's the best way to read.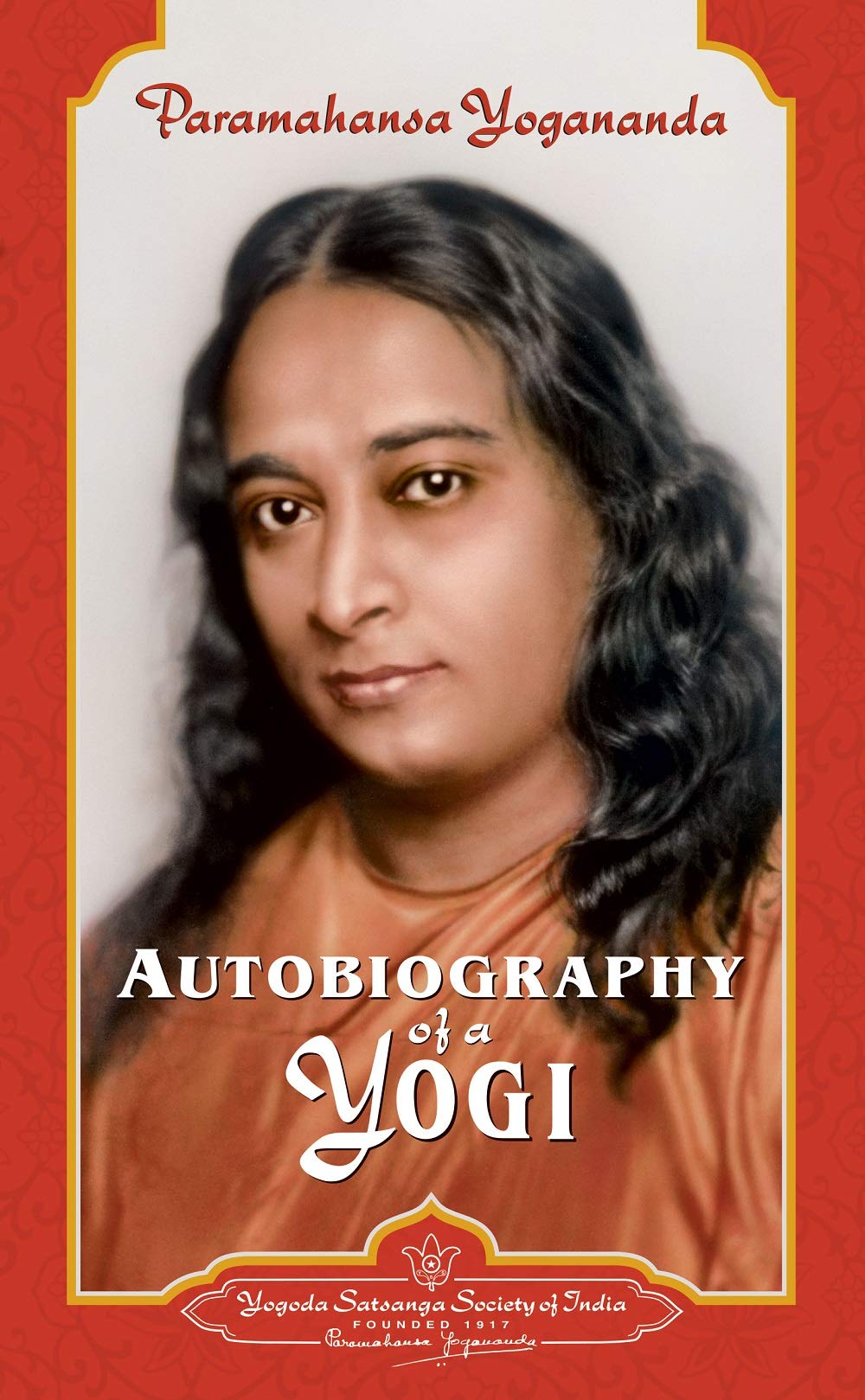 I was not aware of the spiritual importance of this book or neither had read about Sri Sri Paramhansa Yogananda earlier. Initially, this book sounded so unrealistic with full of miracles. And till 2019 I was not able to read it...for 3 years.
Whenever I wanted to read normally before sleep, while lying on my bed, I used to fall asleep. Later, I realised that this book has to be read respectfully with a straight spine seating posture and with utmost seriousness. Then again I failed, as when I was reading with a proper seated posture, the words in the book were very difficult, required me to find the meaning of the words on Google search on my phone.
, especially a spiritual classic like "Autobiography of a Yogi".


This is not a book; it's an ocean of knowledge and it fills the gaps within your soul automatically.
I never learnt so many new words even while preparing for CAT for my MBA preparations in 1997-98.
Finally in February 2020, I registered myself for the lessons program at Kolkata Book Fair at the YSS stall. This book is so profound that I want to read it again and again, but I was unable to do so for last few months. Hence, I decided to write this post, in order to crystallize my learnings from this book. While I am writing this in Jan 2022, I still need to read it again, just the way Steve Jobs read it repeatedly. Below are some of the learnings I have implemented in my life and working on the other learnings.
Chapter 1 - Never use the power of words for doing harm - Necromancy, ideally the explosive vibratory power in speech should be wisely directed to free one's life from difficulties.

Chapter 5 - A "Perfume Saint" Displays His Wonders

I have learnt to be more patient after my legal cases related to our family property, and I need to be patient in case of my current dilemma related to my future career post pandemic. This was reinforced with this quote in the book.
"To everything there is a season, and a time to every purpose under heaven" - Solomon

Honest introspection pulverizes the stoutest ego. And true self-analysis operates to produce seers. So, I think I am gradually converting into am a seer, as I have been able to correctly predict the course of pandemic and their waves, and have fourth and fifth wave waiting to happen.

Chapter 12 - Years in My Master's Hermitage -

a) Look fear in the face and it will cease to trouble you. (whether its covid-19 infection or uncertainty in business)

b) Attachment is blinding, it lends an imaginary halo of attractiveness to the object of desire.

c) Good and positive suggestions should instruct the sensitive ears of children. Their early ideas long remain sharply etched.

Chapter 22 - The Heart of a Stone Image

Deep, Sincere and Long meditations are key to finding God, as Guruji's sacred experience at Dakshineshwar Temple after meditating for five hours and the healing of his brother-in-law.

Chapter 23 - I Receive My University Degree

Swami Yukteshwar said - "Seek ye first the kingdom of God, and His righteousness, and all these things shall be added unto you"

Chapter 44 - With Mahatma Gandhi at Wardha

Gandhiji's ideals and vows - Sacrificing material as well as selfish motive and private goals. Fearlessness and non-killing to fulfill Ahimsa - The avoidance of harm to any living creature in thought or deed. Celibacy pledge after birth of their four sons.

Article in progress....please check back later.